PEBS Matrix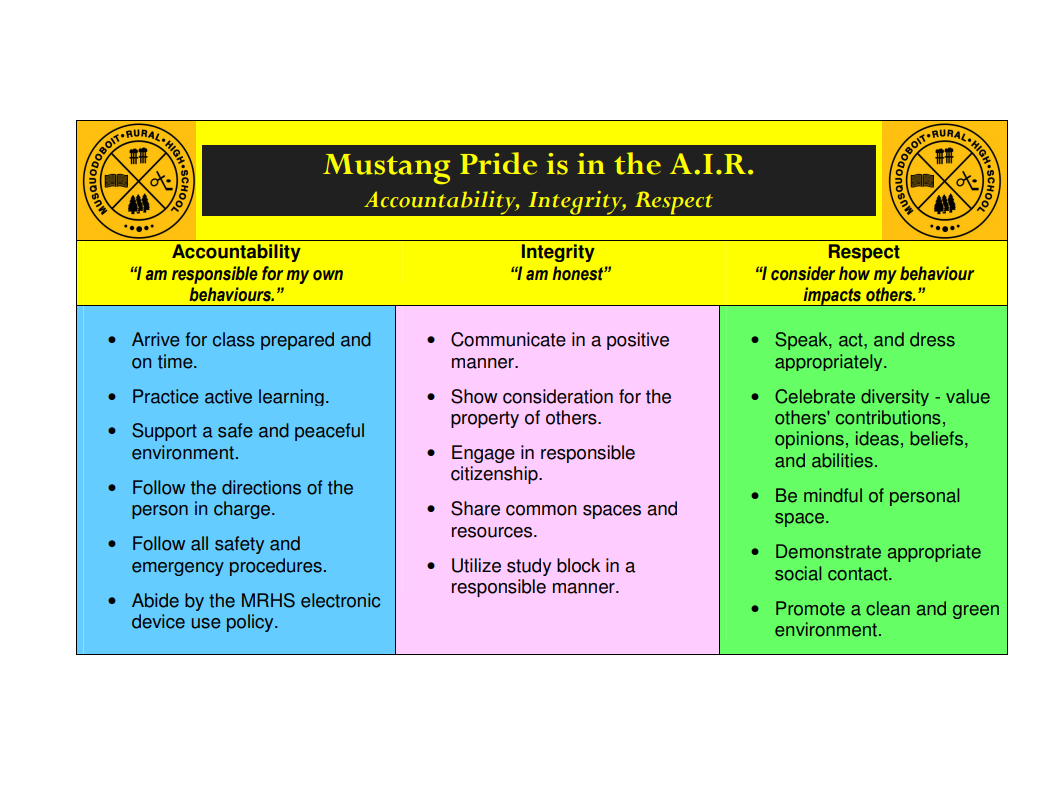 Mustang Pride is in the A.I.R.
Accountability, Integrity, Respect

Accountability
"I am responsible for my own behaviours."

Integrity
"I am honest"

Respect
"I consider how my behaviour impacts others."

Arrive for class prepared and on time.

Practice active learning.

Support a safe and peaceful environment.

Follow the directions of the person in charge.

Follow all safety and emergency procedures.

Abide by the MRHS electronic device use policy.

Communicate in a positive manner.

Show consideration for the property of others.

Engage in responsible citizenship.

Share common spaces and resources.

Utilize study block in a responsible manner.

Speak, act, and dress appropriately.

Celebrate diversity - value others' contributions, opinions, ideas, beliefs, and abilities.

Be mindful of personal space.

Demonstrate appropriate social contact.

Promote a clean and green environment.